"Definitely you have to be completely uninhibited in Voice-Over!  More than that, you have to put yourself back into the enjoyment of pretending."
Molly Quinn
Voice Over – is a service that at first glance is not difficult to accomplish. However, voicing of presentations, movies, audio books, and other products should be done by professionals. Poor voice can and will spoil the impression of any audio clip. 
Hello! Let's get acquainted!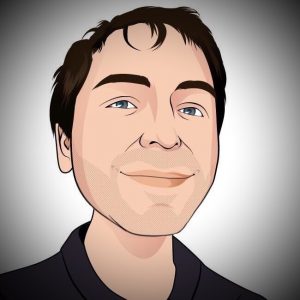 My name is Pavel Kuklin.  I am a professional and native Russian speaker with many years of experience, and I would like to offer you a wide range of services in voice over starting from Voice Mail Systems, corporate presentations, commercial promos and to the recording and production of TV/ radio advertising, dubbing and audio books.  My professional studio is located right at my home and equipped with sound-proof booth and other recording equipment about which you may get more familiar in the "Hardware" section. I connected my studio to a telephone line and a modern web technologies such as Skype or ISDN via Source-Connect, which allows the customers to direct the work flow in real time.  I am ready to cooperate! And you?!
WHY ME?
Quality. I will provide you with professionally recorded audio for your product or services using modern equipment and using my skills and experience.

Convenience.  Placing your order through the Internet is very easy.  I discuss with you the conditions of the project, and you will get the desired result.

Variability.  Your order will be fulfilled in my professional studio or the one you booked.

Efficiency.  I will get to work as soon as possible.

Reliability.  On weekdays or even on weekends, it easy to get in touch with me. If necessary, I will fulfill your order on weekends or even during public holidays.

I am providing a wide range of services

Assurance.  I will continue working until you get what you want!

I will provide my regular customers with competitive prices.
What products I voice:
The spectrum of my services for the voice acting is very wide. In the section "Examples" you can listen to the result of my work on the projects already carried out, and in the "Reviews" – you can see feedback on my work. I hope you will
add yours once your project has been completed.  In the meantime, I would like you to learn what I can do for you!
Presentations.  This is the most popular way of informing potential customers about your products and services. I, as a speaker for your project, will professionally record the text you want according to your needs.  The correct presentation of information – half of your success, and will definitely be noticed by your business partners. You will always benefit whether it is a business presentation, flash presentation, or a video presentation.
Explainers. As an experienced voice actor, I will make your product, service, idea, etc. COME ALIVE.  I will convey your message in a lively, engaging manner, no matter what the subject is.
Videos, including  TV or Internet advertisement.  If you want to perform dubbing of the text accompanying the video – I'm your man.  My voice will help viewers learn about your successes stories and achievements. A professional voice narration, music and sound effects will absolutely enhance the visual flow.
Films. They can be very diverse – documentary, artistic, wedding, cartoon, you name it. Depending on the genre, a character, I will take into account all the details of the order. Dubbing of movies is also possible.
Audio books. The author, who wants his book to "speak" – get a job well done by an experienced professional.  A high-quality voice and professional narration will interesting for listeners and may even encourage them to get better acquainted with the creation of the writer by listening to the very end and appreciate it.
Computer animation and graphics.  Latest technology synthesize a set of parameters. For example, the model and the real world image is visualized. The effect adds a high-quality sound and professional voice.
How text is read?
In order to successfully voice your product, it is necessary to consider how to narrate it. It depends on the type, time, plot and other factors. Tell us about your vision, and I, as a specialist, provide you with my opinion on this matter.
I have to take into account a lot of nuances, to fulfill your order:
The pitch may be normal, higher or lower.

The read could be Vigor or intimate, natural or vibrant, noisy or even – whisper.

The evenness of intonation may also be different – formal, monotonous or emotional.

By the nature of intonation it may sound robotic, news, business, the modern, fabulous, and such.

The quality of recording can be done with different specs and formats – sampling rate, bit depth, stereo or mono, bitrates, mp3, with or without editing/processing.
How to order the service
Step 1 Specifics of your orders.  At this point, we agree on a place, deadlines and price of services. To do this, please contact me by phone, email or fill out a simple form on this website in the "Contact" section.
Step 2. You send the text to voice.  Do this in MS Word files with the extension .doc / .docx or .rtf. or even .txt.    Emphasize words and phrases that you would like to be highlighted by my voice.
At the beginning of the text describe the emotions and character. If it is a time sensitive read, please let me know what it is.  It is important so that the quality of sound is not affected; otherwise, we will need to adjust the text.
Spell out acronyms in rare or unique words, put down accents/stress, for some words transcription is required; all the numbers, phone numbers, years, etc. must be indicated in words so that I would not have to guess how to
pronounce them. Same goes for the names of web sites – be sure to write out every detail that way I exactly know how to read it.
If something you forgot to clarify, the text will be read as common rules of the Russian language dictate!
Step 3.  Once recording is completed, you will receive a low-quality file for approval according to turn around period we  discussed.
Step 4. As soon as you're satisfied with my work, please pay my services. If not, specify what you want to change. Should the modification(s) is/are associated with your mistake, you should pay extra to fix it.
Step 5. Payment for services and receiving the finished file in good quality in the format you've specified.